Crypto Mortgages: How to Buy a House Using Cryptocurrencies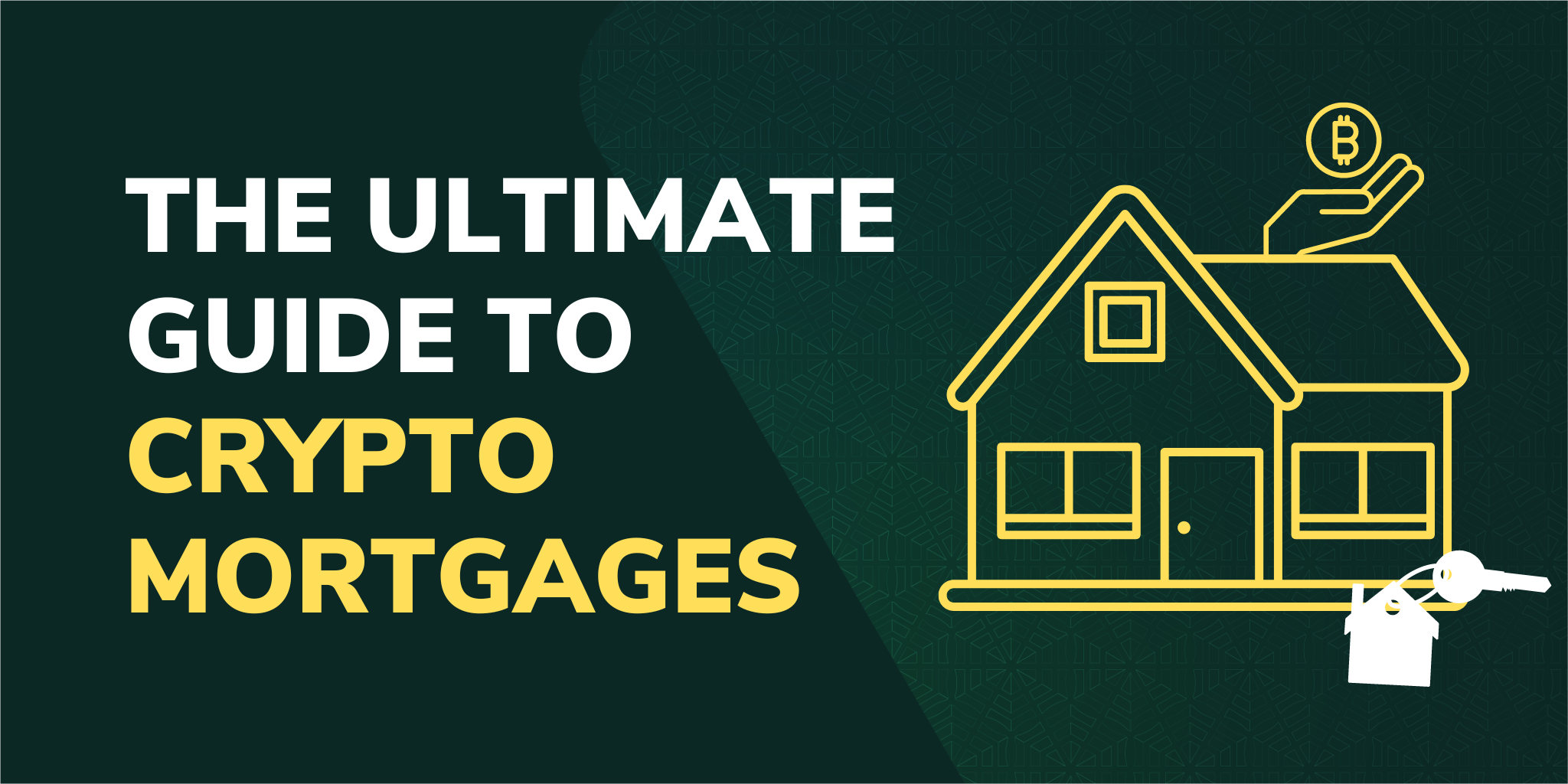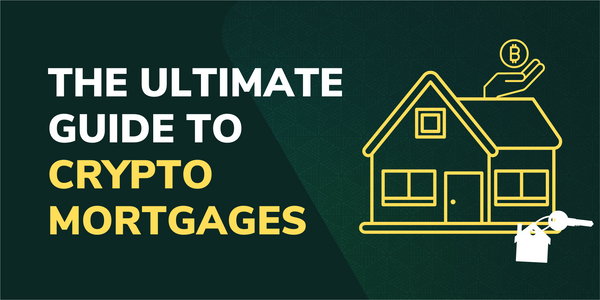 Are you one of those home buyers who is tired of getting his credit score checked? Did your bank reject your loan application because your credit score is insufficient? Does your dream of getting yourself and your family a new home seem far-fetched because of the rising down payments? If you answered yes to any of these questions, then this article is just for you, as we are going to take you to a new world of house financing. While Non-fungible tokens (NFTs) and metaverse continue to become a part of our lives, not everything that deals with blockchain involves them. You can now get yourself real estate with the help of crypto assets. We are not talking about an NFT land or a property in the metaverse. We are talking about a real-world real estate property that can be bought with a crypto loan.
Cryptocurrencies are increasingly being accepted as a mode of payment in various industries. The same goes for using crypto to buy real estate. However, not all investors wish to sell their positions. Here is where crypto mortgages or crypto loans for buying real estate with crypto collaterals come into play. Recently, Roofstock leveraged Teller Protocol to enable the financing of real estate properties using USDC Homes. Platforms like Teller also provide you with a marketplace to avail of secured and unsecured lending options for your real estate dreams.
As the global financial market continues to see high volatility in the real estate business, with many homebuyers facing more and more difficulties in turning their dreams into reality, the digital real-estate business is proposing a more fruitful and hopeful scenario. Many platforms are working around a way for crypto hodlers to use their crypto portfolio for a home loan. Crypto mortgages are becoming increasingly popular for those to secure funds for a new nest. In this article, we will walk you through everything and anything you need to know about how crypto mortgages work and and their pros and cons. We shall even help you find a few platforms that can help you get a crypto mortgage.
What are Crypto Mortgages?
A mortgage is usually an agreement between the lender and the borrower. It provides the lender with the right to take the borrower's property in case the borrower fails to repay the loan money along with its interest. Mortgages are usually used to buy new real estate or money against the value of the real estate already owned. Crypto mortgages also work in the same manner as traditional mortgages, with the only difference being the collaterals here are cryptocurrencies.
In the case of a crypto mortgage, the lender first takes a look into the crypto holdings held by the borrower. Since crypto mortgages usually do not require a credit check from the borrower, the amount of crypto he holds becomes of utmost importance. Crypto mortgages are quite straightforward. The loans are not based on credit score, nor do they count the number of times these loans have been applied for. The decision to give loans depends on factors like the strength of your crypto portfolio and the timely onchain payments made by the borrowers to the lenders.
Read: 5 Best crypto platforms to Borrow Uncollateralized Crypto Loans.
How do Crypto-backed mortgages work?
Crypto mortgages work similarly to traditional mortgages. As we already mentioned, the only and only difference is in the collateral used, which in the case of crypto mortgages are cryptocurrencies.
If you are willing to get a crypto mortgage, the platform first evaluates your crypto holdings to calculate the amount of money you are eligible to borrow. The eligibility varies from platform to platform and the crypto you have put as collateral. This phase decides whether you are eligible for the amount you are seeking to borrow or not, and therefore is the most crucial phase. Lenders usually do not require a credit history while giving you the loan as they are on the opposite side of the market and are supplying funds to meet the borrower's demands.
Read our guide on uncollateralized crypto loans to learn more about how cryptocurrencies can be borrowed without any collateral.
Once the lender has decided the terms and conditions for the loans, such as the amount of money you can borrow and for what annual interest rate, the borrower has to pledge his or her crypto holdings as collateral. Looking for an unsecured Crypto mortgage? Teller provides residential mortgages and has both secured and unsecured lending options.
It's rare for collateral amounts to fluctuate, and various factors might affect your final interest rate. Usually, the crypto collateral is at least 100% of the loan amount borrowed by the borrower. Once the borrower buys the real estate using the loan amount, he can start paying off the loan with monthly installments, which can either be paid in fiat or permitted crypto assets on the platform.
Advantages of borrowing crypto for Real Estate loans
There are several advantages to getting a crypto-backed loan for real estate. If you are willing to buy real estate using a crypto loan, this is precisely what you need to know:
1. Buying real estate in the USA becomes easier for citizens since crypto mortgage providers do not need an off-chain credit score or security number. No need to run heavy background checks and the bulk of documentation processes. The borrower is exempted from the tedious tasks of showing salary slips, credit scores, and other financial background data, which not only lengthens the entire process but also acts as a roadblock for the borrowers to avail of the loan.
2. Crypto investments need not be cashed out to buy real estate. Investors can avail of a crypto mortgage without selling their position on their crypto holdings. This is also important as selling investments would also lead to taxes on capital gains. Many nations have backbreaking crypto taxes. However, in the case of a crypto mortgage, the borrower is relieved from the tax burden since it involves not selling your digital assets but only collateralizing them.
3. Crypto-backed mortgages are best for investors who believe that their crypto holdings will appreciate with time compared to the loan rate. Investors bullish on their crypto assets and believe that the current prices are just a fraction of what they can be in the future can easily avail of these loans. It's way better to hold the crypto assets and diversify them into real estate than sell them away.
Cons of Crypto Mortgages
Crypto is a highly volatile space, one of the main reasons it isn't a preferred option for risk-averse investors. The downsides of crypto mortgages are:
If a borrower takes out a crypto loan, there can be several risk factors involved related to volatility, such as a market crash or depreciation in the asset value. In such cases:
If the price of the digital asset drops, the lender might ask the borrower to add more of his investments to the collateral to meet the depreciated amount. This is similar to what is known as a margin call in traditional markets. This also locks the borrower's capital, thereby hindering him from trading the same.
If the collateral value crashes, the lender might be forced to liquidate the collateral.
Borrowers who take a crypto mortgage backed by their crypto portfolio usually do not have control over the assets being used as collateral, meaning that the borrower cannot use these assets to trade.
Another downside of crypto mortgages is the limited number of crypto assets used as collateral. Since the market is comparatively new to real estate markets, platforms prefer to use only some crypto assets with low volatility and higher market capitalization as collateral. This requires the borrower to have a major chunk of his crypto holding in crypto assets by a large market cap like Bitcoin and Ethereum.
Additional Read: 5 Factors to remember before choosing a crypto Borrowing & Lending Platform
Platforms where you can get a Crypto Mortgage
Although crypto mortgages are still evolving, a few market leaders in this sector are providing the best in class services.
USDC.Home is a financial market operated by Teller. It offers crypto mortgages for buyers living in Texas. USDC.homes offers both secured and unsecured lending options in popular crypto assets such as Ethereum, USDC, Bitcoin, etc. Although all the transactions related to the loan are conducted on-chain, borrowers can even include their off-chain data as a credit score while applying. Borrowers can borrow up to $5 million for a 5.5% to 7.5% APR. The most amazing feature of this financial market is that the down payment of the crypto mortgage is staked, allowing the borrowers to accrue interest on the collateral, which offsets a part of the monthly installment.
That's not it!
USDC Homes also has pools and markets that can allow you to get these loans for zero collaterals. Their partnership with Roofstock allows users to finance their home investments using Teller Protocol without any collateral as the house that is converted into NFT is put into collateral itself. This way, the borrowers don't need to deposit additional funds for their loans.
Milo
Milo is a Florida-based startup that was one of the first companies in the USA to provide crypto-backed mortgages to homebuyers. The firm offers 30-year loans up to $5 million with an APR of 3.95% to 5.95%. There is no requirement for a down payment while availing of a loan at Milo. The crypto assets accepted are Bitcoin, Ethereum, Tether, etc.
Ledn
Ledn is another platform offering bitcoin-backed loans for people residing in Canada. It plans to expand its business to other parts of the USA soon.
Figure
Figure is a North Carolina-based platform allowing crypto mortgages up to $20 million. As of now, it accepts Bitcoin and Ethereum as collateral. The annual rate is around 6% for monthly loan installments.

Conclusion
The crypto mortgage industry is developing at an unprecedented pace in the USA. It will soon become mainstream with major players like Teller bringing the advantages of crypto mortgage to the general public.
These innovations can get more mainstream adoption as we see more the markets, ecosystem, operations, and components of traditional finance and decentralized finance amalgamating together. Despite the industry being fairly new, it surely is paving a new way for people to buy real estate. In case you are also one of those aspiring borrowers who wish to buy real estate using their crypto holdings, remember to check out USDC.homes by Teller.
Stay updated with Teller for more such crypto updates and knowledge.