Complete Quests and Earn Rewards with Teller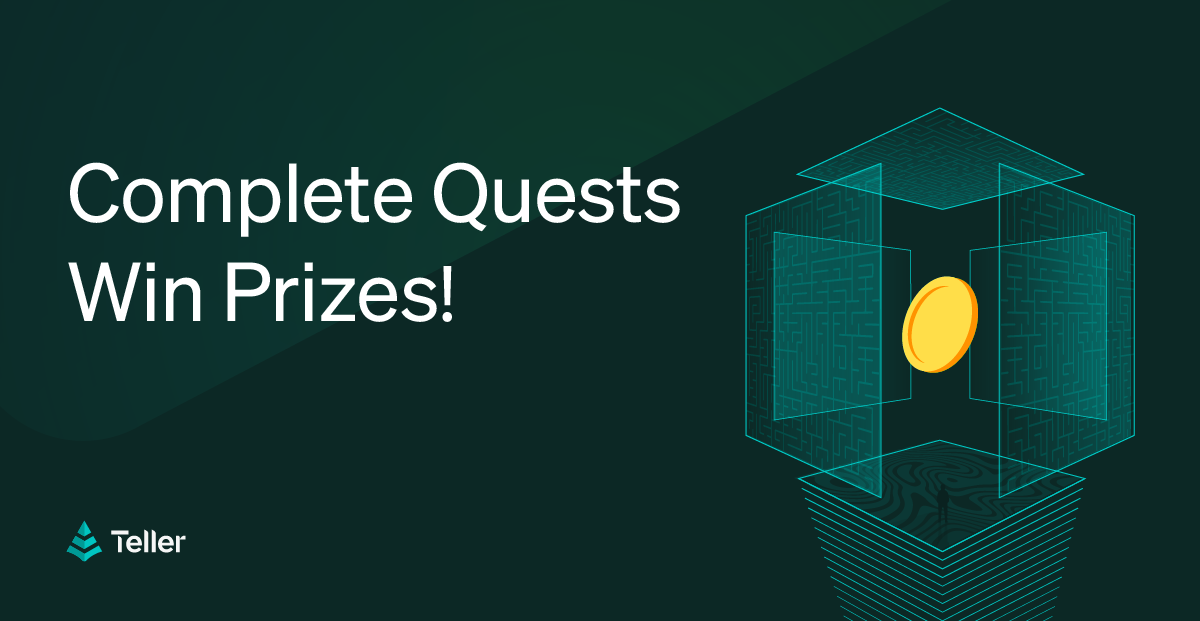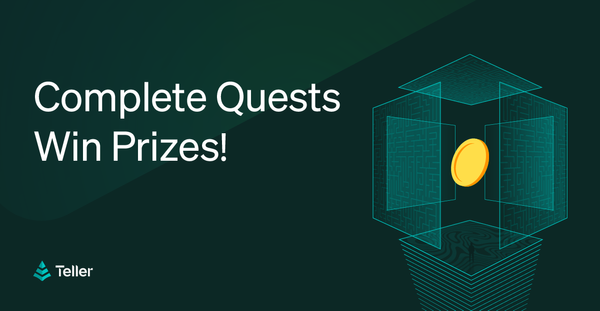 Loosen your seatbelts and prepare yourself as you are about to go with us on an adventure. Complete the quests on Crew and win rewards from the prize pool of various crypto and NFT rewards.
We are excited to announce that we are launching a new contest on Crew, created for Teller's faithful community.
We invite everyone from our community to join this new adventure where you can complete straightforward tasks and activities (known as Quests) and earn rewards. To make this contest fun, there will be a variety of tasks you can complete
Contest Begins - September, 27, 2022
Contest Ends - To be continued till indefinite period
Venue - Teller's Crew Page

How to Complete Quests and Win Rewards

Winning rewards in our Crew contest is super easy. As mentioned above, you must complete the tasks, earn XPs, and win rewards in Crypto and NFTs.
Here's a step-by-step guide:
Go to Teller's Crew Page and connect your Discord account or your wallet.
Click on Quests. You will be able to see the list of Quests on your screen. Every Quest has been allotted an XP value. The more difficult or complex Quest will be, the higher will be the XP value.
As you perform the Quests, you will gain more XPs. You will receive a reward of $10 for the first 500 XPs earned. More rewards will be announced as you gain more XPs.
You can see your XP score and the leaderboards at any time on the Leaderboard tab.
*Important:
Please make sure to read the instructions, tips, and terms for each task to qualify.
Please make sure to add the ETH address to your Crew3 account
A total of 8 Quests are already online as mentioned below with their XPs:
Follow Twitter (5 XP)
Join our Discord (10 xp)
Subscribe our Youtube (5 XP)
Subscribe to our newsletter (5 XP)
Subscribe to our Lens account (5 XP)
Create a high quality Twitter thread about Teller (20XP)
Write a blog post on Teller ( 60 XP)
Tell us about yourself on our Discord's #introduce channel (10XP)
The above-mentioned tasks are only to kickstart the contest. We will continue to add more tasks to make the contest more interesting and engaging for the community members.
As you can see, there are Quests that can be repeated and there are some that cannot. You can keep gaining your XPs by doing the repeatable tasks as many times as you want. For example, more the Twitter threads you will publish, more the XPs you will gain, and more the Crypto and NFT rewards you will receive.

Note - Any participant found to use spamming, botting, cheating, or conducting any malicious activities during the course of the contest will be straightly disqualified.
Why Crew3 Contest:
Our community has always been at the forefront in showing support for the growth of our project. We believe it is high time our community gets rewarded for their never-ending efforts and contributions.

With this contest, we also look forward to knowing the most active community members better and strengthening the bonds we share with all of you. We will continue to bring more active contests and events for you to connect, contribute, and earn rewards with us.