Investing in Real Estate with Crypto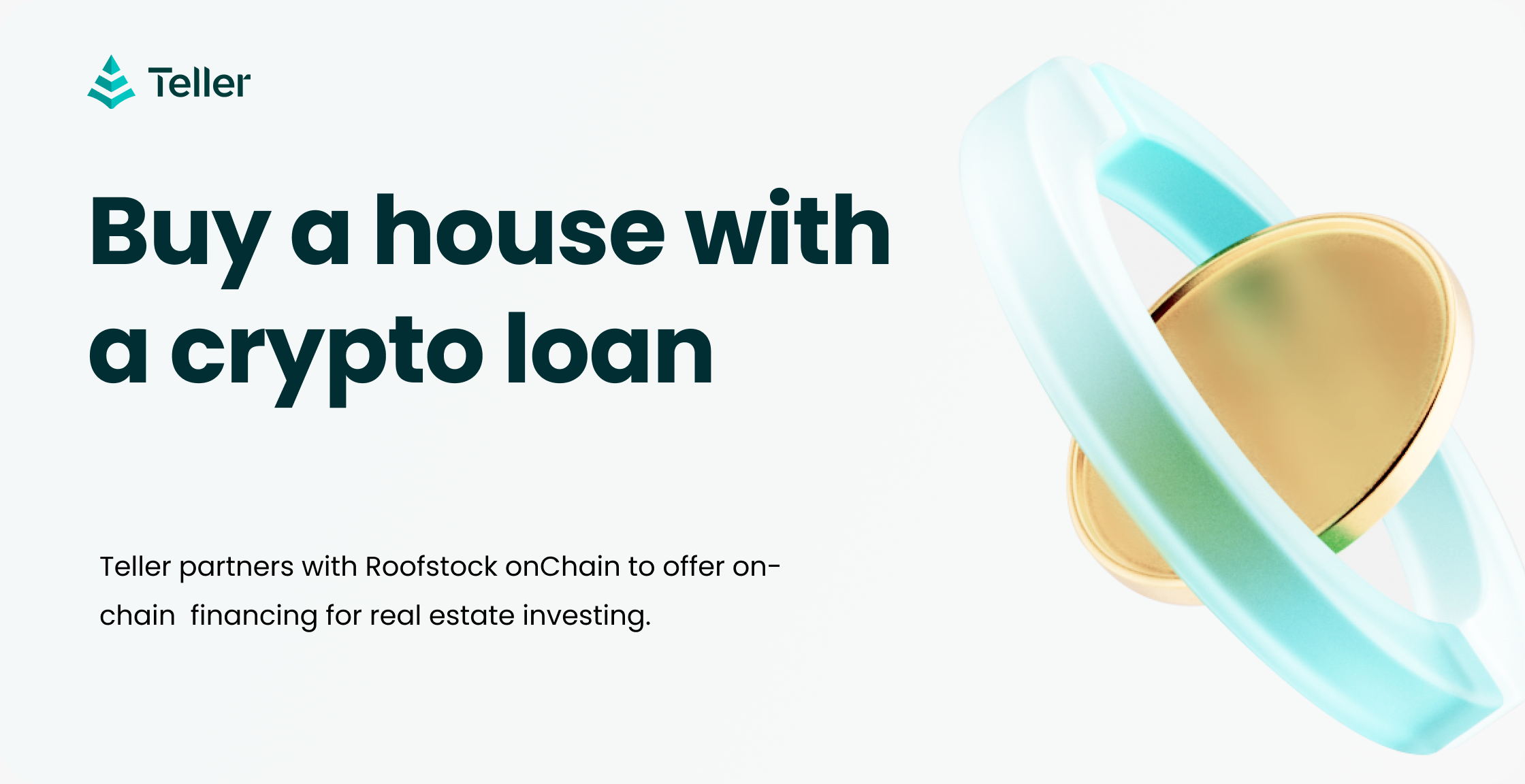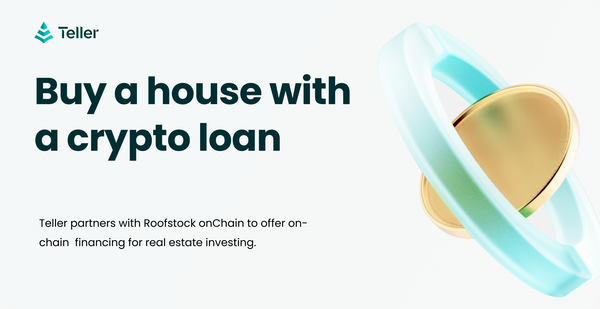 TLDR
Roofstock onChain & Teller Protocol are making real estate more accessible
It's now possible to buy a real-world home with one click
Users can buy a home using crypto with Teller financing
Roofstock onChain & Teller
Roofstock, an online marketplace for single-family rentals with over $5B in transactions, continues to push the boundaries of real estate investment with tokenized property titles via its web3 subsidiary, Roofstock onChain.
The tokenization of real-world assets (RWAs) opens up new opportunities for home buyers, real estate investors, and lenders. Roofstock onChain (ROC) is leading the way in exploring NFTs and smart contract possibilities for real estate. In October 2022, ROC launched the first on-chain NFT legally connected to a real-world LLC.
Teller Protocol, in partnership with Roofstock onChain, offers crypto financing for real estate investing. Buyers can finance a home purchase (up to 80% LTV) through USDC Homes, a gated, KYC-required lending pool.
Teller facilitates flexible duration loans with fixed APR through concentrated liquidity order books.
Similar to traditional mortgages, if a borrower makes their scheduled repayments, there is no risk of liquidation from price volatility. Teller is live on the Ethereum and Polygon blockchains.
Here's how NFT home sales work
Roofstock tokenizes a single-family house on Ethereum
The tokenized title is associated with a single-member limited liability company (LLC)
A Home onChain Token, (NFT) is minted
The LLC owns the NFT, and the underlying property associated with it
When the NFT is sold, ownership of the LLC transfers seamlessly
Recent Sales:
149 Cottage Lake Way, Columbia, SC - $175,000 USDC (October 2022)
205 Cloverbrook Drive in Harvest, AL - $180,000 USDC (February 2023)
80 Colser Dr, Covington, GA 30016 - $218,000 (March 2023)
Crypto Mortgages
Teller connects real estate markets with DeFi and unlocks buying opportunities for single-family, investment properties using cryptocurrencies. Onchain financing through Teller allows any crypto asset to be used as a down payment for a loan.
So, buyers can leverage any ERC20, staked token, or blue-chip NFT, to purchase a real estate investment property.
If you'd like to learn more about financing a home with crypto on Teller, you can check out the documentation here or attend an in-person event.
Consensus 2023
Teller and Roofstock onChain are hosting an exclusive event during Consensus 2023 in Austin, TX to discuss the future of real-world assets on the blockchain.
Attendees can network with web3 and real estate experts and enjoy a short round of golf at Butler Pitch & Putt.
Learn more here: https://lu.ma/drinksonthelinks
Teller V2 is in alpha. Limited access is available for select community partners.
---
📃 Teller V2 Docs – https://teller.gitbook.io/teller-lite/
🔒Github – https://github.com/teller-protocol
👾 Discord – https://discord.com/invite/teller
🐦 Twitter – https://twitter.com/useteller
🖥️ Teller App – https://alpha.app.teller.org